Exclusive Site Visit - September 11 | 3-5pm
Alongside this year's comprehensive 3-day program, extremely limited spots are available to visit one of North America's most sustainable, Living Building Challenge certified mass timber building!
Learn from the project team who put misconceptions to rest and constructed this type III-B fully funded university building that sets a new standard for sustainability- demonstrating that Living Buildings are possible in even the most challenging climates. Gain valuable insights as you hear first-hand how the team overcame misconceptions and tackled complex project constraints to create this masterpiece.
Places are limited to 40 people and will be filled on a first come, first served basis. The visit will cost an addition of $200 per person.
The Kendeda Building for Innovative Design
The Kendeda Building is Georgia Tech's first timber building since its earliest load bearing masonry and timber structures from the 1880s. The team incorporated nail laminated timber (NLT), glue-laminated timber (GLT) to construct this net-energy positive building which is also LBC certified, and exposed the wood structure so the building itself could be used as a teaching tool.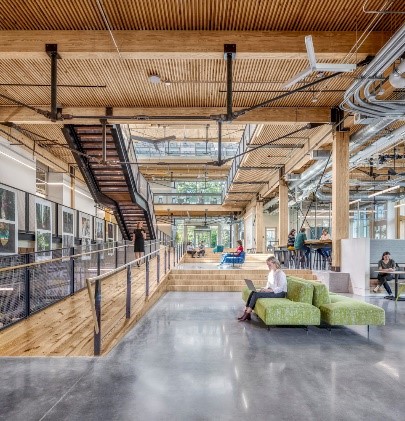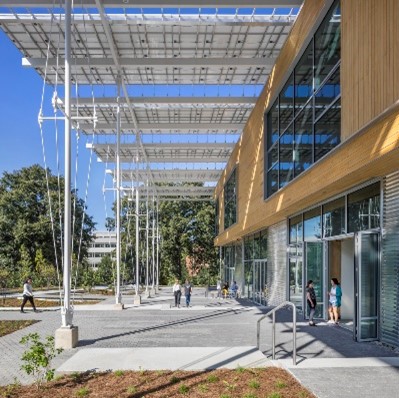 You'll have the opportunity to visit the completed building, seeing how this living building truly functions and delving into the reality of its design and build in such a hot and humid climate. Kendeda is a tool "that can help steer the conversation about our environment, [and can help] ask, 'How can we get more of this done here?'" – Shan Arora, Georgia Institute of Technology. This is one you do not want to miss!

The Miller Hull Partnership
One of the defining issues of our time is the climate crisis, and Miller Hull understands that regenerative design is critical to every built project. Embracing nature and science while remaining adaptable, our practice leverages engineering, data, and proven design principles to create light-touch, high-impact buildings that showcase the progress of human and environmental connection and integration.
Made in the Pacific Northwest, Miller Hull has been designing and building in the heart of timber country for over forty years. Environmentalism, resource efficiency, and performance-driven design shaped the early ethos of the firm, and timber has played an important role in manifesting that vision.

Lord Aeck Sargent
Lord Aeck Sargent Planning and Design (LAS) is a full-service, award-winning design firm with more than 3,000 projects completed. With a history of creating environments and places people want to use and preserve, we thrive amid complex projects that require depth of experience and extensive collaboration.
LAS' six offices are focused on their common mission of providing responsive design, technological expertise and exceptional service in order to provide clients with the best possible projects that will serve them well into the future. Our goal is to create buildings and landscapes that have an inspirational and positive impact on their inhabitants and a restorative impact on the environment.
Please note that this tour will last 1.5 hr, with a travel time of approximately 1 hr there and back. Travel will be provided by Hanson Wade, but please prepare to leave at least 1 hr before the listed start time. The tour time listed above is the start time at Kendeda.
'The site tour was worth the price of admission alone. Fantastic company and fantastic presentations, very professional.' – B&I Contractors